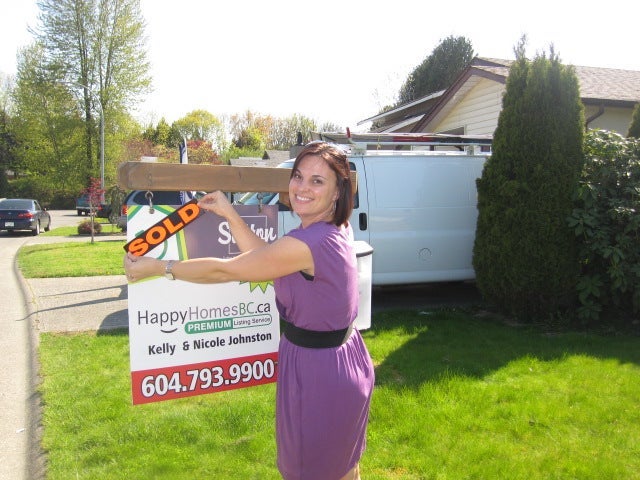 This is our favorite pastime....
Putting up Sold Stickers.
 When we sell a home in Chilliwack, it is so exciting for us to race over with our Sold Sticker and put it on the sign.  We did that twice this week!!  We removed subjects on two of our listings and received an offer on another one of our listings.  Also we helped two buyers remove conditions on 2 other homes as well.  Nicole was showing homes with 2 other sets of buyers this week and Kelly met with a couple yesterday who committed to working with us to buy an investment property.  Kelly was also driving around with an investor from West Vancouver, on Wednesday, who is interested in making a smart investment in Chilliwack Real Estate in the next 60 days.  Donna met with her client to deliver keys to a client gaining possession of their home on Saturday.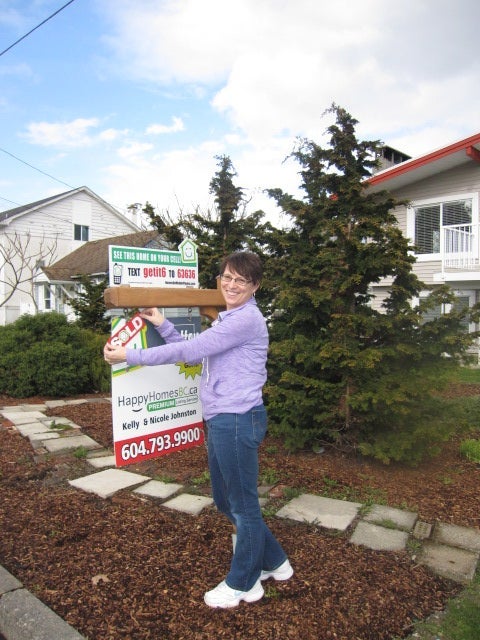 Both Donna and Nicole are going to be doing open houses on Saturday from 2-4pm up in the Emerald Ridge subdivision where we have two listings.  We are working hard for our clients every day. 
Chilliwack Real Estate is a good investment.....Call us to find out why investing in Chilliwack is such a good idea -  right now....looking forward to meeting you soon.