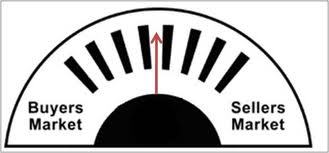 Canadians have been left wondering whether they'll enjoy lower rates on mortgages and other loans in the aftermath of a surprise interest rate cut by the Bank of Canada on Wednesday,Canada's five biggest banks are deciding whether to cut their prime lending rate, which 
affects the interest on some mortgages, lines of credit and other financial products
.Already, TD Bank has decided not to cut its prime rate, at least not for now."Our decision not to change our prime rate at this time was carefully considered and is based on a number of factors, with the Bank of Canada's overnight rate only being one of them," said Alicia Johnston, a spokewoman for TD, in a statement sent to CBC News.Royal Bank of Canada has not yet announced a decision on whether its rate will change."While we don't have any product announcements to make at this time, we are considering the impact of yesterday's Bank of Canada decision," said RBC spokesperson Ka Yan Ng.Scotiabank and CIBC are also still weighing their options."No decision has been made on a prime rate cut," Scotiabank's Sean Hamilton told CBC News."Like others, we are reviewing our prime rate in light of the surprise decision by the Bank of Canada yesterday," said CIBC spokesperson Kevin Dove.As of 5 p.m. ET on Thursday, Bank of Montreal had not responded to a request for comment from CBC News.Overnight rate and prime rate: How they workOn Wednesday, the Bank of Canada cut its target for the overnight lending rate from an already low one per cent to 0.75 per cent, in light of the risk posed to the Canadian economy by slumping oil prices. Here's how the overnight rate affects the prime rate:
The overnight rate is the interest percentage paid by banks and other institutions to lend money to each other, which they do on a daily basis.
This rate is set eight times a year by the Bank of Canada as a means of influencing monetary policy.
A bank's prime lending rate is set at a given percentage above the overnight rate.
All five of Canada's biggest banks have set their prime lending rates at three per cent since September 2010, when the Bank of Canada raised its overnight rate by 0.25 per cent to one per cent.
Historically, the large Canadian banks have adjusted their prime lending rates in tandem, tracking the Bank of Canada's overnight rate.
The major banks don't always adjust their prime lending rates in lockstep with the Bank of Canada's overnight rate, however. For example, in December 2008, the Bank of Canada cut its overnight lending rate from 2.25 per cent to 1.5 per cent, a reduction of 0.75 per cent. Canadian banks cut their prime lending rates by just 0.5 per cent.The price of lending money is ultimately up to the banks that lend it, explained David Madani, Canada economist at Capital Economics. "If they perceive perhaps there's some increased risk in lending to households or businesses," the banks will decide not to reduce their prime rate in order to mitigate that risk."Given how high household debt is right now, given how frothy the housing market looks in terms of valuations … it's understandable that the banks are perhaps now being a bit more cautious," said Madani.