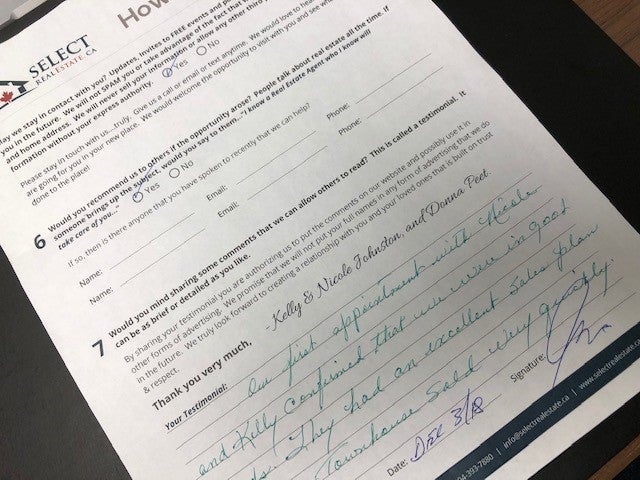 As you are aware if you have read any of our past BLOGS, we send out a survey to our clients after a transaction completes to get some feedback on how they felt that our services were.  We appreciate when people take the time to give us feedback so that we can constantly be improving our Real Estate Services.  This is very important to us.  Being BETTER.  Find BETTER ways or systems.  Creating BETTER client experiences.  BETTER marketing.  BETTER REALTOR experience with our peers etc.  
HERE is our latest comments from some clients who contracted with us to sell their townhome in Sardis.
"Our first appointment with Nicole and Kelly confirmed that we were in good hands.  They had an excellent sales plan and the townhome sold very quickly"  Gunnar.  December 3rd, 2018.