Today we received two more surveys from Happy Clients!  
This is the favorite type of mail that we receive.  We so appreciate it when people take the time to do this for us.  
Here is what Celina and Cole had to say..
."Cole and I were both extremely happy with the service we got!!"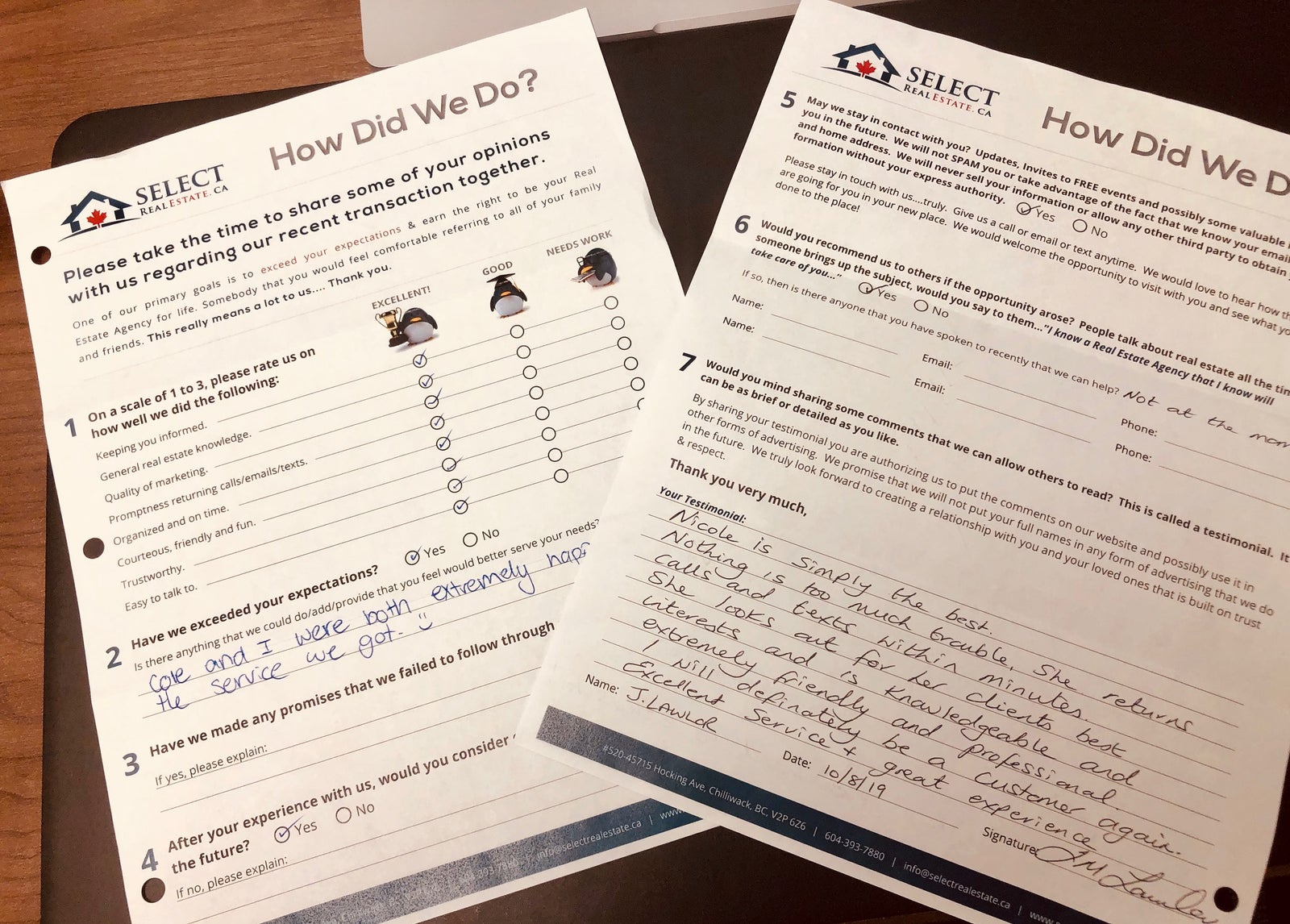 Here is is Jackie had to say about Nicole....on question #4 we ask ... After your Experience with Us, would you consider contacting us to help you in the future?  she answered yes and then added...
"Definitely will + will recommend you to others too!"
Here is her testimonial to us:  
"Nicole is simply the best. 
[I know, that's why I married her]
Nothing is too much trouble.  She returns calls and texts within minutes.  She looks out for her clients best interest and is knowledgeable and extremely friendly and professional.  I will definiteley be a customer again.  Excellent service and Great Experience.  
Thank you Jackie.  
We are so thankful for the clients that put their trust in us.  This is what gives us the motivation to get up every day and help people make great real estate decisions.  
Have a good weekend!!  
Kelly and Nicole Johnston - www.HomesinChilliwack.com