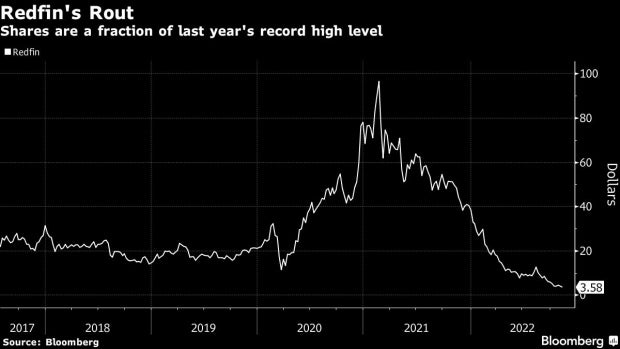 All of these models that are trying to eliminate the REAL ESTATE AGENT are failing.  Thats my take on it.  Challenge me if you want.  All the Real Estate Industry Stocks are taking a hit right now, but eXp at its low price right now is the best investment in the genre, in my humble and uneducated opinion.  WHY?  
Well,
CASH FLOW.  ASSETS.  NO DEBT. 
DISRUPTING the Industry that it is in but maintaining the fundamentals of staying true to make better Real Estate Agents. 
Rewarding their best asset....the REALTOR
.  This model has longevity and can withstand any storm.  Oh by the way....and it is still growing!  
When the market turns around, who is going to take over the Industry? 
eXp
.  They have already...its just not showing up yet.  I love this company.  I love that I have shares in the company that I didn't have to pay for.  I love that the company looks at me as a valuable asset and rewards me accordingly.  I love that they have provided all the infrastructure for me to build a business and a long lasting legacy at the same time creating win-win relationships...
Man, I could go on and on and on...but read below to see how companies fail when they rely heavily on the "Stock Price" to fund their companies...with no cash flow. 
EXPI just recorded RECORD 3rd Quarter earnings in a downward market of $1.2 Billion...ya...with a "B"....Billion!! 
That is why other companies are hitching their wagon to eXp.  They support the Entrepreneurial Spirit more than any other company!  
(Bloomberg) -- Redfin Corp. sank to a fresh record low after an Oppenheimer analyst downgraded the stock and said the real estate company's model was "fundamentally flawed."Shares dropped almost 10% on Monday to $3.63, as Oppenheimer's Jason Helfstein cut his recommendation to underperform from a hold-equivalent rating. He sees room for further pain and slashed his price target to a Street-low of $1.30. "We believe that Redfin's business is fundamentally flawed, as the company continues to use a fixed-cost model for agents," the analyst writes. "This prevents the company from optimizing margins when the housing markets decline and limits share gains when markets rebound." Redfin said that any comments the company can share about its stock price move will be addressed on its earnings conference call on Wednesday after it releases results.Redfin has plunged about 91% so far this year, as real estate technology firms have been slammed amid the housing market's slowdown from rising mortgage rates.Last week, Opendoor Technologies Inc. said it would lay-off about 18% of its headcount. The week before, Zillow Group Inc. cut about 5% of employees. Opendoor slumped 14% on Monday, and Compass Inc. slid 6.3%.(Updates with closing share-price moves throughout.)©2022 Bloomberg L.P.